Hi, I'm Ankur and I am available for hire on a contract basis for iOS or Web application development. I have been developing iOS applications since 2011 and am ready to join your team.
When you choose to hire me, you are not just getting another code monkey. I have experience with every stage of the software development cycle from discovery and conception through implementation and maintenance.
Services
Senior level iOS development
iOS Code architecture and design
Web service architecture using Rails framework
Frontend web development
Backend development in Ruby on Rails
Mobile project management
Rate
My rate varies by project and length of the contract. I would be happy to provide an up front estimate for any project.
About Me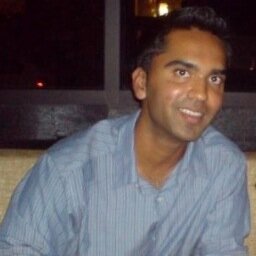 I am a senior iOS/Ruby on Rails developer from New York City Area. I hold a BS in Computer Science and Software Engineering from Rochester Institute of Technology and have been developing software for the last 9 years.
I have been writing iOS applications since the infancy of the App Store and have built over 10 iOS apps for clients and myself. I am now interested in iOS consulting and I'm currently looking for the right opportunities. Feel free to contact me if you are interested.